According to a recent news article from Medical News Today, men suffer more complications resulting from total hip and knee replacement surgery than woman who undergo the same procedure. Both surgeries are used in patients with painful joint arthritis and joint deterioration.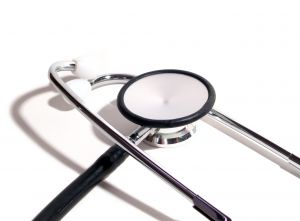 While, in some cases, a patient has suffered an acute trauma to the knee or hip where the joint is actually broken, most patients get the respective surgeries after living for years with chronic pain, and it gets to a point where they can no longer deal with the discomfort.
Researchers discovered how men fair worse after having surgery than women. First, the study noted, while men typically have total hip replacement or total knee replacement at an earlier age than women, they are more likely to not only have increased pain, but need second or subsequent surgeries to address the complications.
The study examined data from patients who had total joint replacement procedures at a single hospital between 2002 and 2009. This included almost 100,000 patients, which gives us an idea of the vast number of people having total hip and total knee replacements each year. The numbers of women having the procedures was slightly higher than men, but the numbers where close to being balanced. The numbers also reflected an average age of female patients being 70 and the average age of male patients being 65, which is standard.
When examining post-operative data, researchers found men were around 15 percent more likely to go to the emergency room for joint replacement complications than women within a month following surgery. Men were also more likely to have a heart attack following surgery than women, and men were 50 percent more likely to need a second surgery within two years to deal with the complications.

As our Boston hip replacement injury attorneys can explain, these numbers do not even address whether there was defect in the artificial joint implanted in a patient or with an instrument such as a surgical cutting guide, as we have seen in many cases. If you have had a total joint replacement surgery and are told you need a second surgery, you should consult with an experienced joint replacement injury attorney to see if you may have a civil case against the device manufacturer who designed your implant.
While this research yielded interesting results, researchers are not entirely sure what to make of the results. One possible explanation is women were more likely to forgo having surgery at an early age out of concerns about side effects, but given the number of female patients who actually had surgery, this does not seem to account for the gender difference in surgical outcomes.
Researchers believe more studies will be needed to determine if the results are repeated on a larger scale across North American hospitals. It should be noted, the Centers for Disease Control (CDC) estimates arthritis is the most common disability in the United States and affects over 50 million adults.
Call Jeffrey Glassman Injury Lawyers for a free and confidential appointment — (617) 777-7777.
Additional Resources:
Men have more complications after total knee, hip replacements , March 27, 2015, Medical News Today More Blog Entries:
Canadian Patients File Class Action Lawsuit Against Maker of Delatestryl Testosterone Replacement Therapy Drug, August 4, 2014, Boston Products Liability Lawyers Blog