According to a recent news feature from Yahoo Finance, industry experts are predicting that there will be a roughly 4 percent increase in the world testosterone replacement therapy market over the next handful of years.  While this may seem like a good thing for the testosterone hormone industry, it is actually a relatively modest rise as compared to the huge increases we have seen in the past decade or so.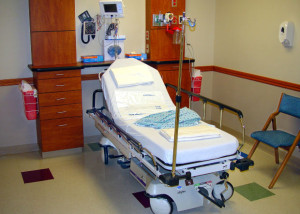 Prior to a huge marketing effort from the drug companies that manufacture testosterone replacement therapy (TRT) hormone, the drug was only used to treat a very rare condition known as hypogonadism.  Hypogonadism is a rare condition that results in a patient not developing enough testosterone hormone for proper development or proper function. These numbers are extremely low.
As our Boston testosterone injury lawyers have seen, the vast majority of patients who have had heart disease and other complications as a result of taking testosterone did not need the drug in the first place, as their testosterone levels were nowhere near meeting the qualifications of a diagnosis for hypogonadism.
The reason there has been so much of an increase in the market for testosterone replacement therapy hormone is because the drug companies convinced millions of men that if they took the drug, they would no longer suffer from the normal symptoms of male aging such as weight gain, loss of libido, fatigue, loss of muscle tone, and other similar signs of aging. This was not what the drug was approved for in the 1970s, but through a loophole in Food and Drug Administration (FDA) regulations, they are allow to prescribe drugs for an off -label use.
However, doctors are weary of prescribing testosterone because of now widespread knowledge taking testosterone replacement therapy drugs when a patient does not have hypogonadism can result in serious heart conditions as well as an increased stroke risk.  The FDA has recently issued warnings about this, and it is one of the reasons the market is not growing as fast as it used to be.  However, as indicated in this article, there is still some growth in the market.  This is not really seen as good news by drug companies, since their business model and stock market expectations basically require large scale profits increase for it not to be considered a failure.   This is one of the unfortunate side effects of an industry that to a large part puts profitability above the health and general well being of those who use their products and buy into the marketing claims.
As a result of increased demand, and many doctors unwilling to give patients testosterone replacement therapy drugs when they do not have hypogonadism, this has led to the emergence of what are being called T clinics popping up across the United States.  These T clinics are supervised by a doctor, but as we have seen by recent fines being assessed, sometimes there is not as much supervision as necessary.  In some cases, it appears that the doctor in charge of the clinic, as least on paper, is not actually seeing patients, which is required to make an off-label use of a drug.
Call the Boston Jeffrey Glassman Injury Lawyers for a free and confidential appointment — (617) 777-7777.
Additional Resources:
Global Testosterone Replacement Therapy Market to Grow 3.35% by 2020 – FDA Warnings on Use of Testosterone Products a Key Challenge – Research and Markets, August 12, 2016, Yahoo Finance
More Blog Entries:
FDA Announces Testosterone Meds Must Carry Broader Warning, July 7, 2014, Boston Products Liability Lawyers Blog