With the huge marketing effort to get every aging male on testosterone replacement therapy hormones, despite them generally not being medical necessary or even proven to be effective, it should come as no surprise the hormone come in a variety of different forms. Drug companies are aiming to make it more convenient for patients.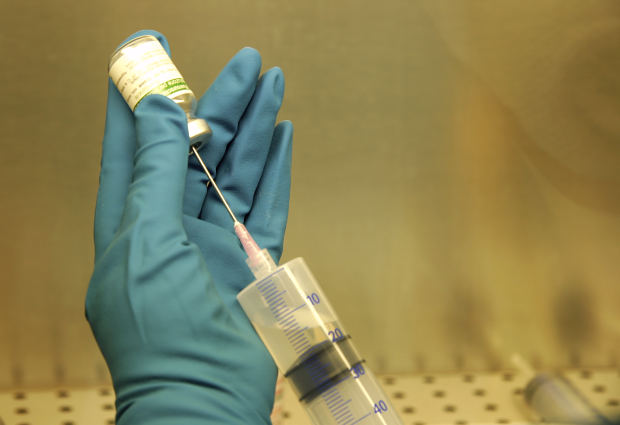 Testosterone replacement hormone comes in pills, skin creams, skin gels, transdermal patches, sublingual (under tongue) films, similar to breath freshening strips, and injections. While all forms of testosterone replacement hormone have been linked to an increased risk for heart attack and stroke, according to a recent news article from Medscape Multispecialty, injectable testosterone has been shown to cause a higher risk of cardiovascular problems than other forms of the hormone, such as patches and gels.

These findings were first published in a recent study published by the Journal of American Medical Association (JAMA) Internal Medicine Section. As described in the study, the increased risk is associated with a large increase in amounts of serum testosterone, which occurs immediately following the injection. This increase can lead to a "slight" but measurable increase in the risk of developing serious cardiovascular issues than the already higher risk associated with every testosterone therapy delivery method.
It is suggested doctors consider starting a patient on a course of testosterone hormone should carefully consider the risks associate with the drug. As our Boston testosterone therapy injury lawyers understand, the United States Food and Drug Administration (FDA) has recently ruled testosterone hormone is only indicated and approved for men who suffer from particular endocrine system issues, such as hypogonadism, and is not some type of general cure for age-related decreases in male testosterone levels.
With more and more physicians unwilling to prescribe testosterone therapy to patients with relatively average testosterone levels for a patient of his age, one might wonder where everyone is getting testosterone. It is not as if people are traveling to Mexico or other foreign nations for treatments not approved in the United States. Instead, they are able to go to one of the many "T Clinics" that are springing up around the country like coffee shops.
Due to the fact doctors can't prescribe testosterone if patient's testosterone level is above the very low levels required for a hypogonadism diagnosis, these clinics generally do not test a patient's testosterone level to get a proper baseline reading. Instead, they ask if these men suffer from the normal signs of male aging, such as tiredness, mild depression, weight gain, loss of muscle mass and muscle tone, decrease libido or erectile issues, and prescribe the drug for an off-label use to treat these symptoms.
Unfortunately, these patients are being exposed to a serious risk for stroke and heart attack. The worst part is most doctors and researchers do not even believe testosterone replacement has been shown to actually to help with any of the main issues for which patients sought treatment in the first place. There is no argument taking testosterone hormone will raise a patient's testosterone level, but this increase has not been connected with any benefit to these patients.
If you are the victim of Massachusetts product liability due to taking testosterone hormone, call Jeffrey Glassman Injury Lawyers for a free and confidential appointment — (617) 777-7777.
Additional Resources:
Injectable Testosterone Tied To Higher MI, Stroke Risk Than Gels , May 14, 2015, Medscape Multispecialty
More Blog Entries:
Risk for Internal Bleeding after Taking Pradaxa, August 22, 2014, Boston Dangerous Drugs Injury Lawyer Blog