Hoards of testosterone products have been heavily marketed to men in recent years, promising increased vigor, stamina and health. Drug manufacturers marketed these to males who reportedly suffered from "Low-T," or an inadequate level of the hormone.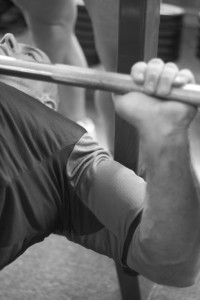 We are now learning the reality is not only are these drugs ineffective for that purpose, they may actually cause a substantial amount of harm.
A new study conducted by researchers at the University of California Santa Barbara and published in the Journals of Gerontology: Medical Sciences indicates these drugs are linked to a markedly increased risk of diabetes and prostate enlargement.
The research highlighting this danger comes on the heels of an announcement last year by the U.S. Food & Drug Administration that testosterone therapies increased patients' risk of heart attacks and strokes.
Our Boston testosterone drug injury lawyers understand that so far, some 1,340 men have filed lawsuits as part of a series of mass torts nationally against the makers of these dangerous products. Companies like Endo, AbbVie and others heavily marketed these products for suffers of "Low-T." But the thing is, this is not even recognized as a disease by the FDA, let alone does it have drugs federally-approved to treat it.
Some injury attorneys have referred to these marketing tactics as "disease-mongering." These drugs are only approved to treat hypogonadism, which is a steep, sudden decline in the hormone caused by an injury or disease. But AndroGel, for example, was initially released for use in 2000 by about 1 million men with hypogonadism. But by 2003, that market had skyrocketed to 20 million. The number of men who actually suffer from hypogonadism is undoubtedly much smaller. But of course,these companies were raking in billions of dollars and spending tens of millions on marketing annually.
Now, in the latest study by California researchers, casts further doubt on the safety of these products.
Researchers analyzed an isolated, indigenous population in Boliva and looked at the prevalence of prostate enlargement in a group of 350 men. Within that group, cases of advanced prostate enlargement were virtually non-existent. Most of the men were healthy, yet had relatively low levels of testosterone that remained steady all their lives.
These men also have very low rates of hypertension, obesity, diabetes and other conditions, including metabolic disease.
Those who had naturally higher levels of testosterone (though still much lower than those in industrialized nations who take supplements) had larger prostates and higher risks of the other conditions.
Researchers say this shows men who take hormone replacement therapies are in a sense allowing themselves to become guinea pigs in an "uncontrolled experiment."
Although these scientists didn't specifically test for prostate cancer, we do know a number of other studies have shown increased exposure to testosterone is associated with higher rates of prostate cancer.
While testosterone levels decrease naturally with age, that doesn't mean increasing the levels via unnatural supplements will reverse the effects of aging. In fact, it has proven dangerous.
Study authors concluded additional research on hormone replacement therapies is necessary to make sure these products are safe for future public use.
If you are the victim of Massachusetts product liability, call Jeffrey Glassman Injury Lawyers for a free and confidential appointment — (617) 777-7777.
Additional Resources:
When it comes to testosterone, more isn't always better, May 13, 2015, EurekAlert.org
More Blog Entries:
Report: Testosterone Replacement Injections More Dangerous Than Gels and Patches, June 14, 2015, Boston Testosterone Injury Lawyer Blog