Pharmaceutical giant Johnson & Johnson is facing down two lawsuits filed by attorneys general in California and Washington for failure to disclose the risks associated with their pelvic mesh – also known as vaginal mesh – devices.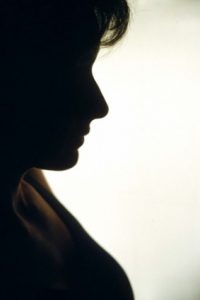 As it now stands, the company is already a named defendant in 25,000 personal injury lawsuits filed by U.S. consumers over the surgical mesh, which is touted as a means to shore up weakened pelvic muscles and help to control urinary incontinence. But plaintiffs – overwhelmingly women – say that's not what happened.
Instead, they allege this device was both defectively designed and defectively manufactured and that Johnson & Johnson failed to warn consumers of the potential risks. As a result, tens of thousands of woman and their families have suffered profound adverse effects, from intense and chronic pain, urinary dysfunction, inflammation and loss of sexual function or incredible pain during sexual intercourse. 
According to news reports, now Washington State and California are taking action alleging the company violated consumer protection laws by actively concealing the dangers of these devices to the public.
As the California attorney general put it: Consumers thought they were making informed choices. They thought they were making the best decisions for themselves and their personal health. But in reality, that was not possible when this company was releasing information that was inaccurate.
Attorneys general also alleged that doctors too were being duped into basically using their own patients in unregulated clinical trials.
Recently, Johnson & Johnson lost two civil litigation jury verdicts in which it was determined the company did not reveal known risks associated this this product to two women. As our Boston transvaginal mesh attorneys know, one woman was awarded $13.5 million in damages and the other was awarded $12.5 million. Both of those verdicts included punitive as well as compensatory damages.
As of last year, the company had sold some 2 million of these devices worldwide. Most in the U.S. were sold under the subsidiary Ethicon, which distributed some 727,000 pelvic mesh devices to U.S. consumers between 2008 and 2014. Other companies too have produced similar products and the same issues have arisen there too.
Johnson & Johnson is no stranger to product liability. In May, the company was ordered by a judge in South Dakota to pay a whopping $55 million to a woman who alleged the talcum powder produced by the company caused her ovarian cancer.
The California attorney general lawsuit alleges the mesh was marketed to patients as minimally invasive with minimal risks, but failed to disclose the potential for permanent, debilitating complications. Further, the lawsuit alleges this was done by the company against the advise of its own medical advisers and staffers, who urged the company to warn doctors and patients of the potential risk for complications that could have a major impact on patients' future quality of life. The company not only refused to do this initially, the attorneys general allege, they refused to do it even as they began receiving reports of serious and life-altering complications from patients and doctors.
Some of these injuries are reported to be "devastating," including one woman who know reportedly has lost all coital function because her vagina now only measures a mere 3 cm. Some women have become permanently disabled and have been unable to return to work as a result.
If you have been injured as a result of defective pelvic mesh, we can help.
If you are the victim of Massachusetts product liability, call Jeffrey Glassman Injury Lawyers for a free and confidential appointment — (617) 777-7777.
Additional Resources:
J&J sued by two states, alleging hidden vaginal mesh risks, May 25, 2016, By Ed Silverman, Statnews.com
More Blog Entries:
Outpatient Surgical Procedure Now Available for Total Hip Replacement, May 23, 2016, Boston Pelvic Mesh Lawyer Blog