According to a recent report from the Boston Business Journal, total knee replacement and hip replacement numbers are on the rise across the Commonwealth of Massachusetts due in large part to the government health program better known as "RomneyCare."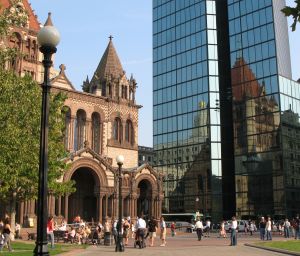 With more people having access to better healthcare coverage, researchers have found almost a 5 percent increase in total joint replacement procedures throughout the Commonwealth of Massachusetts since 2006, when the state legislature enacted the healthcare reform program.
Among ethnic demographics, the greatest increase was seen in black and Hispanic patients, who historically had the least access to healthcare in the greater Boston area. Researchers believe there was always a demand for total joint replacement procedures among these patients, but they lacked access to health insurance necessary to the cover the high costs of surgery and recovery.

Statistically, there was a nearly 40 percent increase in hip and knee replacement procedures among black patients and a higher than 11 percent increase in Hispanic patients. White patients accounted for a nearly 3 percent increase in total number of operations performed.
While our Boston knee replacement injury attorneys known many patients are truly in need of these medical procedures, and better access to healthcare is always a positive thing, with more surgeries being performed, there will be more injuries due to defective artificial knee and hip joints on the market.
Even if your surgeon is experienced and performs competently, as most do, there are bound to be problems when medical device companies are flooding the market with defectively designed and poorly tested artificial joints. To make matters worse, even if the artificial knee itself is properly designed, a defective cutting guide will often lead to problems as we have seen with the Otismed cutting devices made by what is now a wholly owned subsidiary of Stryker.
Recently, a federal judge sentenced the former president of Otismed to prison time for knowingly shipping cutting guides that the United States Food and Drug Administration (FDA) refused to approve due to numerous safety problems.
An artificial knee is rated to last around 10 years. While this was not necessary a problem for elderly patients, it has become an issue for younger patients electing to have total knee replacements. However, some of these defective artificial knees are failing almost immediately or within a few years of implantation. This should not happen.
If you have had a total knee replacement procedure recently and are experiencing trouble with your new knee, you should immediately tell your surgeon to see what the problem is and also contact an experienced personal injury attorney as soon as possible. This is especially true if your surgeon tells you that you will need a second or even third surgery to repair or replace the defective artificial knee.
Your insurance company may pay part or even all of the second knee surgery, but this will not compensate you for your pain and suffering, additional recovery time, time lost from work due to needing additional rehabilitation, and other special damages to which you may be entitled in a defective knee lawsuit.

If you are the victim of a defective medical device in Boston, call Jeffrey Glassman Injury Lawyers for a free and confidential appointment — (617) 777-7777.
Additional Resources:
Bayer, J&J launch new stroke study to pump up payer-persuading Xarelto data, Mar. 2, 2015, Boston Business Journal
More Blog Entries:
Risk for Internal Bleeding after Taking Pradaxa, August 22, 2014, Boston Dangerous Drugs Injury Lawyer Blog