According to a recent article from Australia, at least 30,000 people in the country have been put at serious risks for internal bleeding after taking Pradaxa. Claims are being made that Boehringer Ingelheim, the drugmaker, was more concerned with marketing and making money than patient safety and failed to warn users of this known danger or methods to minimize the risk of internal bleeding.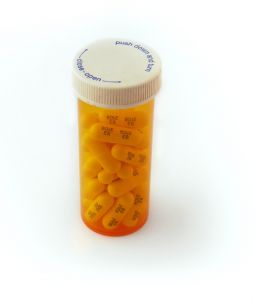 As your Boston Pradaxa attorneys understand, the drug is intended to be a blood thinner to minimize the risk of strokes, heart disease, and blood clot related illness. Pradaxa and another new blood thinner, Xarelto, were hailed as major advances in blood thinning medications and were marketed as a better alternative to the traditional blood thinner, warfarin.
The company's marketing claimed that the advantage of Pradaxa over warfarin was that patients did not need regular blood monitoring. The problem is that the drug companies were apparently aware of the fact that regular blood monitoring would reduce the risk that Pradaxa patients would suffer internal bleeding and brain hemorrhaging. The drug company did not want to hurt windfall profits they were reaping from Pradaxa sales and worried that fewer people would choose the drug over warfarin if they knew this information.

While it is clear that these drug companies are far more concerned with the profitability of their drugs than patient safety, they are required by federal law to make patients and doctors aware of known risks, so that the patients can make informed decisions as to whether or not to take the drug.
Knowingly hiding dangerous side effects can lead to companies being found liable for failing to adequately warn patients. This is a common cause of action in dangerous drug litigation.
This type of willful and wanton disregard for the safety of customers can lead to the award of punitive damages in civil lawsuits. Normally, in a negligence case, financial recovery is limited to what are called compensatory damages. Compensatory damages are designed to compensate the plaintiff for pain and suffering, lost wages, and a variety other "special" damages. However, if the negligent conduct was so egregious and showed a complete disregard for the safety of others, the jury is sometimes allowed to award punitive damages which, as the name implies, are designed to punish the defendant for deplorable actions and send a message that this type of behavior will not be tolerated. These are the type of awards you hear about on the news where a plaintiff is awarded millions or even billions in damages.

If you are the victim of Massachusetts product liability due to taking Pradaxa, call Jeffrey Glassman Injury Lawyers for a free and confidential appointment — (617) 777-7777.
Additional Resources:
Makers of blood-thinning drug Pradaxa 'put marketing ahead of safety', British Medical Journal finds, August 5, 2014, ABC News Service
More Blog Entries:
Actos Litigation Ongoing as Massachusetts Insurer Files lawsuit, July 5, 2014, Boston Actos Injury Lawyer Blog