When we go to the grocery store and pick up frozen vegetables and fruit, were are normally doing this out of an attempt to lead a healthy lifestyle despite, the hectic nature of our daily routine.  This is especially true when we buy organic products so as to cut down on exposure to potentially harmful pesticides and man-made chemical fertilizers.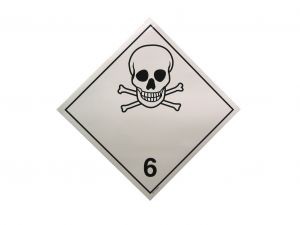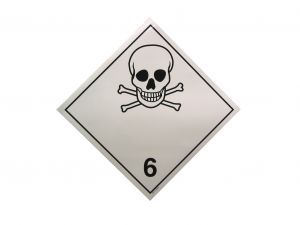 Another benefit to buying frozen food is that it is typically prewashed, precut and ready to cook or blend into a smoothie, for example.  However, when not washing the vegetables, were are assuming they have been washed by the manufacturer and are safe and free of harmful bacteria. Unfortunately, this is not always the case.
According to a recent news release from Infozine, the United States Centers for Disease Control (CDC) is overseeing a massive frozen foods recall involving products made by CFR Frozen Foods involving frozen fruits and vegetables and organic frozen fruits and vegetables.
This is currently a voluntary recall, as is often the case, and was requested by the CDC after there were seven patients hospitalized where they tested positive for listeria infections.  Listeria is a bacterium that will cause a serious infection in humans who eat contaminated food products.  The bacteria can survive when frozen for long periods of time and will most likely affect the elderly, pregnant women, infants and younger children, and other adult who already have immune system issues. The infection can be deadly.
This particular recall involves hundreds of different types of products that were sold under nearly 50 brand names.  While most consumers have never heard of CRF Frozen Foods, they have likely eaten their products under one of the many store brands and other specialty foods brands serviced by the company. According to the Centers for Disease Control, two of the seven patients diagnosed with listeria from the contaminated foods have died.  However, the CDC later reported that listeria was the not the actual cause of death; it is obviously possible that it was a contributing factor, though it should be noted that there has been no finding of liability as a result of this listeria contamination as of the time of this article.
One thing that you can discuss with a Boston food poisoning injury attorney is the idea that even if the listeria or bacteria is not the sole cause of a particular illness, it does not mean it was not a contributing factor that can lead to a finding of liability. In some cases, this has to do with what is known as the doctrine of superseding or intervening factors.
A common example of this would be a plaintiff who is injured in a car accident and is placed in an ambulance.  On her way to the hospital, another vehicle crashes into the ambulance and further injures the plaintiff.  The question becomes whether the defendant who caused the first car accident is liable for the injuries caused in the second car crash.  A lot will have to do with the foreseeability of the second or subsequent accident.
If you are the victim of Massachusetts product liability, call Jeffrey Glassman Injury Lawyers for a free and confidential appointment — (617) 777-7777.
Additional Resources:
CRF Frozen Foods Expands Product Recall, May 1, 2016, Infozine, By AP
More Blog Entries:
New Total Knee Replacement Technology Helps Surgeons and Patients Alike, Nov. 25, 2015, Boston Hip Replacement Lawyer Blog