According to a recent news article from Give Me Sport, Mark Calaway, the 51-year-old professional wrestler better known as, "The Undertaker," has already had several medical procedures involving his hip and will soon need a total hip replacement operation.  While many are aware that much of what is shown in the WWE is scripted and the outcome is predetermined, there is no question that these wrestlers are professional athletes. Years of wrestling will most certainly take its toll on the human body.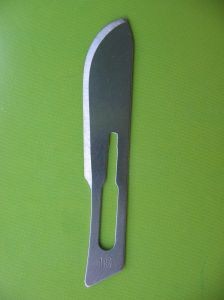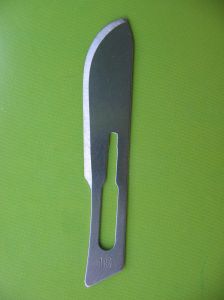 While the Undertaker had not been seen publicly in quite some time, his character was revived in a major way at the end of 2016 and is expected to play a major role in the upcoming months.  It was also around that time that he was seen using crutches to get around, and it become known that had already had one surgical operation on his hip.However, it now seems the operation was a temporary fix. In some cases, a surgeon can perform a less invasive operation to remove some of the bone spurs caused by osteoarthritis, or he or she can implant artificial padding to absorb some of the impact that causes pain and suffering.  This is also done with knee troubles instead of doing a total knee replacement operation.
While it has been reported that the Undertaker will need to have a total hip replacement to fix the problem, he has decided to wait until he is officially retired to undergo that procedure, because the first surgical procedure seemed to help.
There is no question that medical device companies and surgeons have come a long way in helping hip injury patients and fixing their problems. It is now possible to implant an artificial hip without creating large incisions and without the need to spend to weeks in the hospital and in a recovery center.
However, as our Boston hip replacement injury lawyers can explain, sometimes these medical device manufacturers were so focused on selling their products and earning money that they allowed products to ship without doing all the safety testing.  In some cases, they knew there were problems and took great effort to conceal that information from the general public and the United States Food and Drug Administration (FDA) during the approval process.
In some cases, such as the one involving an artificial knee joint made by a company called OtisMed, they were specifically told that a cutting guide needed to implant their artificial knee was not approved for shipping by the FDA, and then they went ahead and shipped it anyway.  This resulted in a criminal conviction and a sentence to prison.
While many will take great pains to make sure they have chosen the most skilled orthopedic surgeon they can find, it will not do any good if the artificial hip implant device itself was defectively designed, because the surgeon obviously would not be using that particular implant if he or she knew it was defective.
If you are the victim of Massachusetts product liability, call Jeffrey Glassman Injury Lawyers for a free and confidential appointment — (617) 777-7777.
Additional Resources:
The Undertaker reportedly needs hip replacement surgery, January 22, 2017, By Raza Kazi, GMS
More Blog Entries:
J&J Fires Back on Pelvic Mesh Marketing Lawsuit, July 15, 2016, Boston Product Liability Attorney Blog