It was previously reported after the end of baseball season, Pirates manager, Clint Hurdle, had a total hip replacement. His struggles with arthritis were well known to baseball fans as the beloved manager could barely stand in the dugout for the length of a ballgame last season.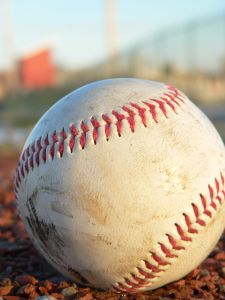 This painful arthritis in left right hip led him to undergo a total hip replacement less than three months ago. Now Hurdle says the pain in his right hip has gotten so unbearable he has elected to have a total hip replacement in his right leg.
57-year-old Hurdle, who says he will soon be the "hippest cat in town," knew he would someday need to have his other hip replaced, but did not know when. After speaking with his surgeon, he decided to go ahead and get it over with before the upcoming season.

While his second surgery and recovery time will prevent him from attending a voluntary workout with his team, he expects to be in Florida when pitchers and catchers report for spring training on February 19 according to a recent article from Trib Live. Hurdle says the plan is to be jogging by spring training. There were also questions about whether his excessive dugout gum-chewing would lead to a jaw replacement.
As our Boston hip replacement injury attorneys understand, many people genuinely need to have a total hip replacement performed in one or both legs. We also know many will have a successful procedure performed, and their surgeons will use a fully functioning artificial hip. However, not all patients are so lucky.
Medical device manufactures have produced devices known to have problems and be defective, and have kept this information from the U.S. Food and Drug Administration (FDA), orthopedic surgeons, and patients. They did this so sales of their medical devices would not suffer.
For example, many DePuy artificial hips were manufactured with a metal-on-metal joint. DePuy marketed these devices as a way for patients to have a hip with less resistance so they could lead a more athletic life. What actually happened was the metal joint would break down while inside a patient. In some cases, metal shards would become embedded in a patient's tissue causing a form of poisoning known as metalosis.
In other cases, the joint would come lose causing extreme pain and suffering. In other cases the artificial hip would completely fail a short time after being implanted into a patient. If this happened, patients would need second, third, fourth, and sometimes fifth or sixth surgeries to correct the damage and replace the artificial hip with another device. This lead to considerable pain and suffering, and lengthy recovery times for victims of this defective artificial hip.
In addition to the hips themselves, some companies have provided surgeons with defective cutting guides to use when performing surgery. When a surgeon removes a patient's own hip, and implants an artificial hip, it is necessary to make precise cuts so the new hip will be anchored properly.
If you or a loved one was injured by defective drugs, call Jeffrey Glassman Injury Lawyers for a free and confidential appointment — (617) 777-7777.
More Blog Entries:

Pradaxa Manufacturer Tests Antidote to Severe Internal Bleeding Caused by the Drug, October 20, 2014, Boston Products Liability Lawyer Blog