DePuy is a subsidy of Johnson & Johnson, which is one of the world's largest medical device companies. DePuy is also the manufacturer of a product called the DePuy ASR, which was implanted in around 100,000 patients worldwide. Unfortunately, the DePuy ASR products turned out to be very dangerous with a high failure rate and major risks for patients. Evidence indicates that not only was the defective medical device unsafe but also that widespread failure of the device may even have been hidden from surgeons working with DePuy to monitor for complications.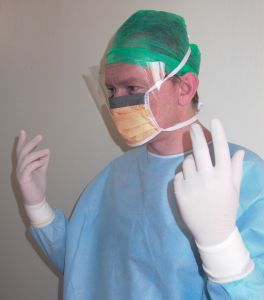 Throughout the United States, lawsuits have been filed against DePuy and Johnson & Johnson in order to obtain compensation for problems caused by the hip implant products. However, the complications and damages caused by the metal-on-metal hip implant products were not restricted to the U.S. alone. ABC recently reported a class action in Australia filed on behalf of hundreds of patients. Class actions allow many patients to recover compensation in one lawsuit, with all claims arising from a similar harm.

In the U.S., many of the legal actions taken against DePuy have been consolidated into a different kind of mass tort case: multidistrict litigation (MDL). An experienced Boston defective hip implant lawyer can help you to determine if your claim should become part of an MDL or what your other options are for recovering compensation for problems caused by defective hip implants.
DePuy Products Have Far-Reaching Consequences
ABC recently interviewed a consultant orthopaedic surgeon and an orthopaedic registrar who are acting as witnesses for plaintiffs seeking compensation for ASR problems.
One of the witnesses indicated that the DePuy implants may not have been manufactured correctly according to specifications. He stated: "When we measured the dimensions of the implants, they seemed to be outside of the specification, which was quite extra ordinary because it's a precision implant." As many as 20 to 40 percent of the tested samples were manufactured outside of their advertised specifications.
This is a huge number of implants that may have been outside of specifications, but when this was pointed out to DePuy, the company simply said that the devices were fine and that a "robust quality control" system was in place. This is a big problem because when the hip implants were not made to specification, even more metal debris shed inside of patients.
The witnesses also told of a meeting with senior people from DePuy, in which one of the executives acknowledged problems with the implants.
Patients deserve to be compensated for problems with defective hip implants. In the U.S., some plaintiffs have already been awarded compensation for problems. Those seeking to join the class action in Australia are among the patients from around the world who are hoping to hold DePuy and Johnson & Johnson accountable for the damage the company's products have done.
If you are the victim of Massachusetts product liability, call Jeffrey Glassman Injury Lawyers for a free and confidential appointment — (617) 777-7777.
More Blog Entries:
TVM Company Facing Falling Revenues & Legal Trouble, Boston Product Liability Lawyer Blog, March 13, 2014