According to recent news from the Legal Reader, Johnson & Johnson, a major pharmaceuticals firm and medical device manufacturer, has agreed to settle as many as 3,000 of the products liability lawsuits it is now facing related to its transvaginal mesh implant device.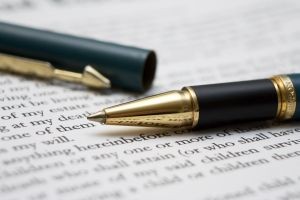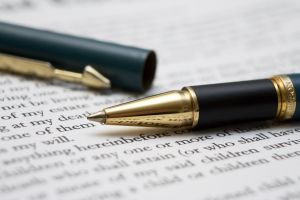 The reported amount of the settlement is $120 million, and it involves claims that its transvaginal mesh products caused pelvic erosion, extreme pain and discomfort, and internal organ damage as a result of manufacturing and design defects, as well as failure to adequately warn potential victims. While many lawsuits are still ongoing, somewhere between 2,000 and 3,000 of the claims will be dismissed as part of this settlement.
A spokesperson for Johnson & Johnson was asked about the settlement, and she said they would not discuss any of the specifics involving ongoing litigation, but she did say that from time to time, they company will settle appropriate claims depending on the situation.
While there are still around 42,000 claims still pending against Johnson & Johnson after these few thousand claims are dismissed, it will leave people wondering why these claims were dismissed. One possible explanation in a hypothetical claim similar to this would be that these 2,000 to 3,000 represented injuries that were either more severe than others or easier to prove to a jury.
The company would likely not want these claims coming before the jury, since it might make them more willing to find defendant liable for more difficult claims to substantiate at trial. If there are punitive damage claims, it might make it more likely that a jury would agree to punish defendant or send a message that this type of conduct will not be tolerated in a civilized society.
Specifically, the division of Johnson & Johnson that manufactured the transvaginal mesh devices in question is a subsidiary known as Ethicon. While surgical mesh is nothing new, as it has been used for years to treat internal injuries, it is the transvaginal delivery method that is new. Instead of having to make incision in a patient's abdomen, which is painful and can require an extensive recovery time, the transvaginal mesh can be inserted very easily and attached to the desired location.
The problem, however, is that there was never enough safety testing done prior to putting the device on the market. As we have seen in many transvaginal mesh injury lawsuits, the company's device can not only cause pelvic erosion, but it can also cause serous infections, complete failure, and pain to the point where they need to be replaced. This can lead to more pain and suffering and more days of missed work. All of these types of damages should be discussed with an experienced products liability attorney during your initial consultation.
It should be noted that Johnson & Johnson was not the only company making transvaginal mesh products and is also not the only company to be sued by people claiming to have been injured by the devices. Two of the large producers of transvaginal mesh are Boston Scientific and C.R. Bard Inc. These companies have already settled many cases and set up a reserve totaling more than $1 billion to handle future claims.
If you are the victim of Massachusetts product liability, call Jeffrey Glassman Injury Lawyers for a free and confidential appointment — (617) 777-7777.
Additional Resources:
Johnson & Johnson Agreed to $120M Vaginal Mesh Settlement, February 1, 2016, Legal Reader, By Jay W. Belle Isle
More Blog Entries:
New Total Knee Replacement Technology Helps Surgeons and Patients Alike, Nov. 25, 2015, Boston Hip Replacement Lawyer Blog