For the second time in a week, the U.S. Court of Appeals for the Sixth Circuit has dismissed a product liability claim, citing forum non conviens. This is a discretionary power a court has to dismiss a case when another court (or forum) is better suited to hear the case.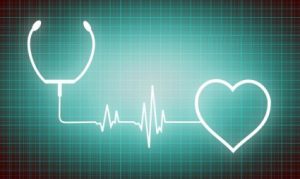 The dismissal isn't going to prevent a plaintiff from re-filing the case, but depending on the facts, he or she may run up against a statute of limitations issue. It's always better to thoroughly research such issues ahead of time so that it doesn't become time and money wasted.
There are many considerations that go into determining the proper forum in a product liability lawsuit, including:
Where plaintiff lives;
Where defendant is headquartered/ operates/ distributes;
Where the injury occurred.
In the recent case of Hefferan v. Ethicon Endo-Surgery, Inc., the case involved an American man who had lived for several years in Germany with his German wife and who suffered complications when a surgical stapler, manufactured in mexico by an American company reportedly malfunctioned during a surgery he had in Germany.
The husband filed his lawsuit against the medical device manufacturer, Ethicon, in a federal court in Ohio. However, that U.S. District Court judge dismissed the case, citing forum non conviens and instead instructing plaintiff to re-file the case in Germany.
Plaintiff appealed to the U.S. Court of Appeals for the Sixth District, but the court affirmed.
According to court records, this was a product liability lawsuit filed after he suffered complications during a 2012 surgery. Although the record does not detail exactly what sort of surgery he was undergoing, the fallout was that he allegedly had to endure an additional 20 follow-up surgeries as a result of this surgical device malfunction.
He reportedly has suffered severe and permanent damage as a result of this botched surgery, and he is seeking recompense from the manufacturer of this reportedly defective surgical device.
He filed his lawsuit in 2014 in New Jersey because Ethicon and its parent company, Johnson & Johnson, are headquartered there. However, the court in New Jersey transferred the case to a federal court in Ohio. Plaintiffs then amended their complaint and alleged negligence, loss of consortium and violations of Ohio product liability law.
Ethicon sought dismissal based on forum non conveniens, arguing Germany was in fact the proper venue. The district court agreed and now the 6th Circuit has affirmed.
A similar decision was handed down by the same court in another recent product liability lawsuit, Solari v. Goodyear Tire & Rubber Co. In that case, three French plaintiffs living in France brought claims against Goodyear U.S. in a U.S. federal court.
In both cases, the 6th Circuit used a three-step analysis to determine whether the claim was better tried elsewhere:
The degree of deference owed to plaintiff's choice of a forum;
Consideration for defendant's alternative choice;
Analyze whether plaintiff's choice for a forum is unnecessarily burdensome based on both private and public interests.
In the Solari case, where all three plaintiffs lived in France and had no connection to the U.S. ,the courts held plaintiff's choice would be too burdensome.
In Heffarans, plaintiff was an American and he did have more connections to the U.S., but the court still weighed its decision using a sliding scale of convenience. For an American living overseas, courts are less likely to grant a U.S. forum to resolve disputes. Plus, the court found defendant Ethicon had offered up an adequate alternative forum.
If you are the victim of Massachusetts product liability, call Jeffrey Glassman Injury Lawyers for a free and confidential appointment — (617) 777-7777.
Additional Resources:
Hefferan v. Ethicon Endo-Surgery, Inc., July 8, 2016, U.S. Court of Appeals for the Sixth Circuit
More Blog Entries:
J&J Fires Back on Pelvic Mesh Marketing Lawsuit, July 15, 2016, Boston Product Liability Attorney Blog