Transvaginal mesh implants were designed to treat painful and uncomfortable conditions in women, such as pelvic organ prolapse (POP) and stress urinary incontinence. Essentially, if a woman suffered from an inability to hold back the flow of urine or pain in the vaginal walls, doctors would surgically implant one of these mesh implants to correct the problems.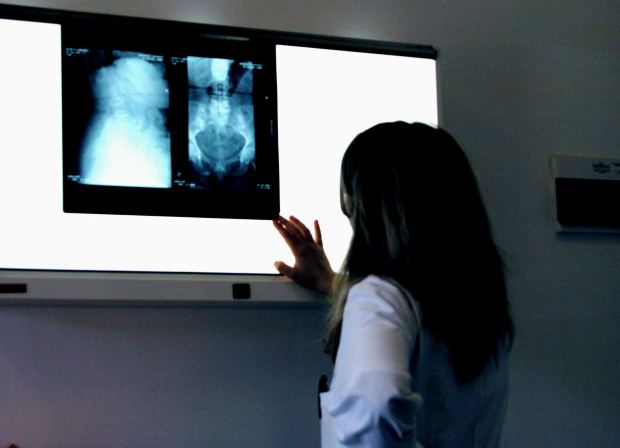 Medical device companies promised women if they had this simple procedure, they would no longer have to live with painful and embarrassing conditions and would get to live a normal pain-free life. While this sounds good, the devices lead to serious problems due to design defects.
Some women suffered an erosion of the vaginal wall, causing extreme pain and suffering, and making sexual intercourse excruciating. Other victims experienced a complete inability to use their pelvic muscles, leading to extreme discomfort and uncontrollable urination. Something sold as the answer to every patient's dreams was really a nightmare waiting to happen, as our Boston transvaginal mesh injury attorneys have seen all too often.

While thousands of women throughout the Unites States have filed defective products lawsuits against the makers of transvaginal mesh implants, it now seems women from other nations are joining in on these lawsuits or bringing suits of their own. According to a recent article from the Calgary Sun, a Canadian woman is now serving as a named plaintiff in a class lawsuit against a U.S. based maker of transvaginal mesh implants.
Plaintiff alleges in her complaint that manufacturer of transvaginal mesh implants has put profits ahead of patient safety. In her class action suit against Cook, a medical device manufacturer based in Indiana, plaintiff seeks $500,000 for each victim and an additional $20 million in punitive damages for their alleged willful disregard for patient safety in order to send a message that society will not tolerate this kind of reckless conduct, which values profits over safety and emotional well-being of patients.
The plaintiffs in this class action lawsuit have suffered a variety of serious forms of personal injury as a result of defective transvaginal mesh products. Some women have had to undergo additional invasive medical treatment procedures, including operations to locate and remove what is left of the mesh. Other victims had to have surgery to repair their pelvic organs and have portions of their genitalia removed. For those who have not had to undergo any of these complications, it is hard to comprehend the level of physical and emotional pain and suffering.
If you have had a transvaginal mesh implant and are now experiencing complications as a result of the medical device implant, you should contact your doctor. If you learn the device has loosened, broken apart, caused erosion, or any other serious medical complication, you should contact an experienced transvaginal mesh injury attorney to see if you have a valid claim against the manufacturer.
Once you learn you may be the victim of a defective vaginal mesh implant product, you should not delay in seeking a consultation. There are strict time limits, which serve as a statute of limitations in these types of cases, and cases already in the system may affect the ultimate outcome in your transvaginal mesh injury case.

If you are the victim of a defective medical device in Boston, call Jeffrey Glassman Injury Lawyers for a free and confidential appointment — (617) 777-7777.
Additional Resources:
Airdrie woman files class-action lawsuit against U.S.-based manufacturer of pelvic mesh implant , May 8, 2015, Calgary Sun
More Blog Entries:
FDA Announces Testosterone Meds Must Carry Broader Warning, July 7, 2014, Boston Products Liability Lawyers Blog