The first lawsuit against Bayer AG and Janssen involving the drug Xarelto has started in a state court.  Most products liability cases involving dangerous or defective drugs are filed in federal district courts.  These cases can however, be filed in state courts across the county so long as jurisdiction is proper.  The cases do not usually end up going to trial in state court even if they commence there, because pursuant to 28 U.S. Code § 1446, a defendant may remove a case to federal court as long there is proper subject matter jurisdiction and personal jurisdiction.
Personal Jurisdiction in Federal Court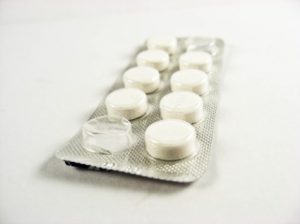 Personal jurisdiction, also known as in personam jurisdiction means that the parties have some ties to the forum state making the action proper within the context of Due Process. This is usually not hard to satisfy as long as the case is removed to the a federal court that sits in the same jurisdiction in which the state court action was originally filed.  For example, if a plaintiff was injured by Xarelto in Boston and filed a case in the Suffolk County Superior Court, the case could removed to the U.S. District Court for the District of Massachusetts which is also located in Boston.  Subject Matter Jurisdiction in Federal Court
As our Boston Xarelto injury lawyers can explain, a case can be brought in federal court or removed to federal court if there is a "federal question" meaning a federal statute is at issue, or there is a question as to whether something is constitutional. The other way to get subject matter jurisdiction is when there complete diversity of citizenship and the case in controversy is valued at more than $75,000.  Complete diversity of citizenship in this context, means that the plaintiff and defendant are from different states.  As long as the plaintiffs live in a different state than the principal place of business or headquarters of the company, that should be enough to confer subject matter matter jurisdiction.
First Xarelto Trail Begins in State Court
Despite the fact that most Xarelto trials end up in one of the many federal courts across the nation, the first case against the makers of Xarelto is underway in a state court located in Philadelphia according to a recent news article from Reuters. There are currently about 1,400 cases filed against the makers of Xarelto in this state court and this is the first case to actually go to trial.
Xarelto is a blood-thinning medication (technically an anticoagulant) that is a member of class of drugs known as new oral anticoagulants or "NOACs."  The other NOACs are Eliquis, Pradaxa, and Savaysa.  These drugs were designed as a replacement for Warfarin (Coumadin), which has been the go to treatment for patients with various medical conditions for decades, but these drugs were supposed to be safer and more convenient, but as it turns out, that was far fro true as thousands developed a serious and sometimes irreversible internal bleeding disorder, including intracranial bleeding, and many plaintiffs died from this horrific condition.
One of main conditions that necessitate the need for an anticoagulant is known as atrial fibrillation or "Afib" as it more commonly known.  Afib is a condition where the patient has an irregular heartbeat not caused by a heart valve defect.  When a patient has Afib, they can develop large blood clots deep within their veins, often in the legs.  These clots can break free and travel though the circulatory system where they can reach the lungs.  If they enter the lungs, they can basically destroy the organ though a condition known as a pulmonary embolism (PE).  The clots can also reach the brain where they cause strokes or a heart attack.  These clots can also form through a condition called deep vein thrombosis or DVT.
In this case going to trial, the plaintiff has alleged the drug can cause a gastrointestinal bleeding disorder, and the drug company failed to warn doctors and patients of this risk.
Failure to Warn of a Known Danger
Failure to warn of a known danger is a major claim in many defective drug lawsuits such as the ones filed against Xarelto. If a defendant knew or should have known of a hidden danger and did not warn those who were at risk of harm, this is negligent conduct.  This is in addition to the claim of manufacture of a dangerous or defective drug.  Unfortunately, while there is much evidence of the danger and the fact that the company did not do adequate safety testing, or report findings to the U.S. Food and Drug Administration, the companies were successful in defending the first of these trials in federal court.  The hope here for the plaintiffs and many similar situated plaintiffs in places like Boston, is that the state juries will be more willing to realize the dangers of Xarelto and that the company failed to adequately disclose these dangers.
The other main problem with Xarelto is that once the bleeding starts, there was no reversal agent (antidote) to stop the internal bleeding.  This means that when a patient would show up at the emergency room with internal bleeding, there was nothing a doctor could use to quickly stop the bleed.  This is not only problematic on its own, but one of the biggest marketing claims was that Xarelto was much safer than Warfarin, which is well-known as a drug capable of causing internal bleeding.
However, the difference with Warfarin is that a patient who takes it will have frequent blood tests prevent a bleeding disorder, and they can watch their diets to avoid foods like leafy green vegetables that can affect Warfarin absorption. Moreover, in the event a patient suffered a bleeding disorder, doctors could quickly administer a dose of vitamin K and that would reverse the bleeding disorder.  This is the antidote for a Warfarin bleeding disorder.
The makers of Xarelto also marketed their drug as one does fits all medication and that also turned out to a questionable claim when we see how many people became seriously ill when taking what turned about the wrong dose.
If you are the victim of Massachusetts product liability, call Jeffrey Glassman Injury Lawyers for a free and confidential appointment — (617) 777-7777.
Additional Resources:
Janssen, Bayer to face first Xarelto trial in state court, November 3, 2017, By Tina Bellon, Reuters
More Blog Entries:
New Options to Prolong Knee Replacement Surgery, Aug. 12, 2017, Boston Defective Knee Replacement Lawyer Blog