All our lives, we have been cautioned against buying any food or drug product when the packaging has already been opened or the tamperproof seal has been broken. These fears are based upon the fear someone could have tampered with a product and put it back on store shelves. However, as we have seen time and time again, it is often problems in the manufacturing process that leads to contaminated foods finding their way to store shelves.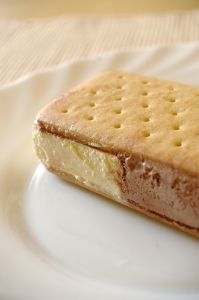 According to a recent news release from the Food Poisoning Bulletin, three have died, and others have become extremely ill after what the Centers for Disease Control (CDC) suspect was contaminated ice cream. Authorities say a very rare strain of listeria was found in victims, and that strain was traced back and matched to a strain of listeria in an ice cream novelty-making machine at a Blue Bell production facility in Texas. Blue Bell is a large ice cream manufacturer with distribution throughout the United States.
When doctors determined these victims had listeria, a food history was taken. All patients reported to have recently eaten ice cream products from Blue Bell. Months into this wave of illness, state health workers in South Carolina were conducting random safety inspections of Blue Bell ice cream products and found this rare strain of listeria. They contacted Texas officials, who inspected the factory and found a machine designed to scoop ice cream for use in single serve products was responsible for the contamination. In total, there were four extremely rare strains of listeria found on the machine.

The company responded quickly to inspector's findings, including taking the machine off line. The company also worked with retailers and distributers to remove all possibly affected novelty products from store shelves. Many supermarket chains weren't taking any chances and removed all Blue Bell products from store inventory.
One major concern is possibly contaminated products still sitting in consumer's freezers, as these products have a two-year shelf life printed on the packaging. Listeria is also not killed in temperature ranges found in a consumer freezer. As our Boston products liability attorneys understand, listeria bacteria strains can cause a fatal illness known as listeriosis. Listeriosis generally affects older people, infants, pregnant women, and people with weakened immune systems. Victims of listeriosis will typically develop a serious infection in their gastrointestinal tract, and that infection can quickly spread to other parts of the body.
Pregnant women who become infected with listeria will typically develop a high fever and suffer from fatigue and other non-specific symptoms. Listeria infections are always considered invasive and will often lead to a miscarriage or stillbirth.
In patients other than pregnant women, listeria infections will begin to feel dizzy, tired, confused, have sore muscles, neck pain, and experience convulsions.
If you have been diagnosed with an illness related to a food product you consumed, you should contact an experienced products liability attorney as soon as possible to learn whether or not you have a case. In some cases, makers will have a defense, if the cause of illness was something a consumer should have expected. For example, there is a famous Massachusetts case where person was injured by bones in his fish chowder. The court found bones should be expected in Boston fish chowder. However, poisoning during the manufacturing of a commercially produced food item is not something consumers would expect.
If you are the victim defective products in Boston, call Jeffrey Glassman Injury Lawyers for a free and confidential appointment — (617) 777-7777.
Additional Resources:
FDA: Blue Bell, Ice Cream Linked to Listeria Outbreak Made in Texas, March 14, 2015, Food Poisoning Bulletin
More Blog Entries:
Johnson & Johnson's Defective Hip Implants Cause Worldwide Problems, June 15, 2014, Boston Products Liability Attorneys Blog