For individuals who have suffered ill effects of a DePuy hip replacement on or before Aug. 31, 2013, there is important news from the U.S. District Court for the Northern District of Ohio, Western Division. The defendant company, DePuy Orthopaedics, Inc. sought and successfully obtained case management order in a multi-district litigation action that would establish a cut-off date of Sept. 30, 2014 for all eligible claimants.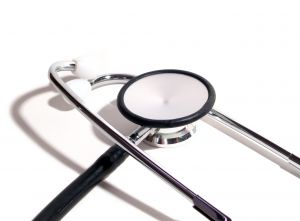 Our Boston DePuy hip lawsuit attorneys understand plaintiff attorneys did not object to this extension, and U.S. District Judge David A. Katz approved the request Aug. 13, 2014 in In re: DePuy Orthopaedics Inc. ASR Hip Implant Products Liability Litigation.
This cut-off date pertains to the $2.5 billion settlement reached by DePuy's parent company, pharmaceutical giant Johnson & Johnson.

It's important to note that anyone who required DePuy hip implant revision surgery after August 2013 will still have the opportunity to file a claim after that cut-off date. Still, even if the revision surgery does fall after that date, it would behoove the patient to speak immediately with an experienced medical device liability attorney, as certain elements of the claim may require extensive research. Given the strict statute of limitations on all product liability actions, it's imperative to know ensure your lawyer has ample time to analyze the facts in order to formulate an effective compensation strategy.
The payout process for that $2.5 billion settlement for DePuy ASR models has already begun, with plaintiffs receiving lump sum settlement awards following verification of their claim. The settlement was first announced in November 2013.
It's our concern that many of those eligible for a cash payout may not realize it, or may not become aware of it until it's too late. We are going to try our best between now and September 30 to raise awareness, as we don't want to see anyone who has suffered as a result of this egregious negligence to be denied rightful compensation.
Those who had DePuy's ASR hip replacement model implanted during surgery have experienced adverse reactions that were often profound and sometimes permanent. These devices were used in approximately 93,000 hip replacement surgeries across the globe since their entry on the market in 2005. The product was recalled by the company in the summer of 2010, when the firm finally conceded the devices had a higher-than-acceptable failure rate. Between 2005 and 2010, approximately 40 percent of patients who had the devices implanted needed to have a second or sometimes even a third or fourth surgery to fix the issues stemming from the first implantation.
Some of those complications include bone fractures near the implant site, loosening of the implant within the body, dislocation resulting in improper alignment and Metallosis, a form of metal poisoning.
Meanwhile, DePuy's Pinnacle Hip Systems remain on the market, despite thousands of complaints that range from general hip pain to Metallosis resulting in severe tissue damage and hip failure.
Depending on the severity of one's injuries, complainants could receive anywhere from $200,000 to $500,000 per claim.
The case management request from DePuy indicates that implementing a fall 2014 cut-off date for new claims will serve to aid in the efficient processing and administration of private settlements between the company and those claiming injury.
If you are the victim of Massachusetts product liability, call Jeffrey Glassman Injury Lawyers for a free and confidential appointment — (617) 777-7777.
Additional Resources:
In re: DePuy Orthopaedics Inc. ASR Hip Implant Products Liability Litigation, Aug. 13, 2014, U.S. District Court for the Northern District of Ohio, Western Division
More Blog Entries:
Oregon Settles Multimillion Dollar Lawsuit Over DePuy Artificial Hip, July 14, 2014, Boston DePuy Hip Lawsuit Lawyer Blog