According to a recent Bloomberg article, Boston Scientific was found liable and ordered pay $73 million in connection with its Transvaginal Mesh (TVM) medical device.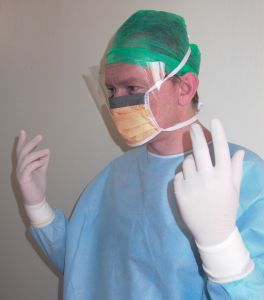 As our experienced vaginal mesh attorneys in Massachusetts can explain, the product involved in the lawsuit was the Obtryx sling. The Obtryx sling is a device designed to treat women who suffer from stress urinary incontinence and pelvic organ prolapse (POP). The device was fast tracked to the market based upon an FDA policy that allows a product to be sold without additional testing if it similar to a product on the market. Many other manufacturers of TVM products have taken advantage of this loophole in the approval process.
In this case, plaintiffs alleged that, once implanted into the body, the TVM device broke down and cause painful organ damage. Lawyers for the plaintiffs told the jury that women who went to their doctors for minor bladder leaking issues ended up with a life-altering catastrophic result caused by the defective TVM product.

Much of the trial centered around a 2012 order by the United States Food and Drug Administration (FDA). After hearing issues surrounding the TVM implant products, the FDA ordered Boston Scientific and other manufacturers of similar devices to conduct a study to examine reported organ damage and other safety issues.
After hearing this evidence and additional evidence about whether Boston Scientific had knowledge of defects with its product and withheld concerns from doctors and patients, the jury found the company liable on the first day of deliberations. The jury also found that Boston Scientific's actions with respect to the Obtryx sling constituted gross negligence and awarded plaintiffs millions of dollars in punitive damages in addition to the $14 million plaintiff had asked for in pain and suffering.
One piece of evidence considered by the jury in making this finding was an email from a Boston Scientific executive instructing the sales team not to mention a company study that highlighted questions about the TVM device's safety. The company executive said in the email that he certainly wouldn't mention this to doctors.
This verdict from a Dallas jury came the same week another large West Virginia jury verdict was handed down against a similar TVM product made by Johnson and Johnson. The punitive damage awards being given send a message to these drug companies and medical device manufacturers that such complete disregard for the health and safety of patients will not be tolerated.
It is important to send such a message, because, as we have seen time and time again, medical device manufacturers have been willing to hide the existence of dangerous side effects and defects in their products, so that sales of these multi-billion dollar drugs and medical devices will not be harmed.
If you have had a transvaginal mesh device surgically implanted and are experiencing problems, you should seek prompt medial attention. After receiving a diagnosis, you can provide your TVM lawyer with your medial records, so that your chosen law firm can evaluate your situation and determine the best course of action.
Call the Boston Jeffrey Glassman Injury Lawyers for a free and confidential appointment — (617) 777-7777.

Additional Information: