Our Boston testosterone replacement lawyers have been closely following recent FDA action involving the risks associated with TRT. Now, Live Science is taking a look at whether the many benefits claimed by testosterone replacement therapy manufacturers are supported by study results.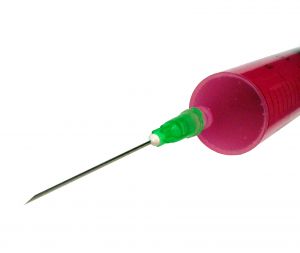 Drug manufacturers have claimed that testosterone replacement therapy can increase the patient's sex drive, energy levels, muscle mass, and generally help him to lead a more active lifestyle.

Testosterone replacement therapy can be administered to patients in the form of injections, gels, and transdermal patches–and now patients do not even have to go see their doctor. Patients can go to one of the many T-clinics that are springing up across the nation.
The FDA has released a mandate to drug companies that testosterone therapy drugs must include a label that cautions patients about increased risk of blood clots in veins, strokes, heart attacks, and even death. With testosterone replacement therapy being considered a higher risk treatment option, the FDA and the National Institutes of Health (NIH) are trying to establish just how effective TRT is in order to weight the potential harm against the potential benefits.
The question is not whether there is technically an increase in muscle mass, but whether patients are truly able to lead a more active life. Muscle mass doesn't matter all that much if it doesn't help older people walk up stairs easier.
One of the problems that can complicate these clinical trials is whether they are ethical to perform. Researchers must be able to demonstrate that a therapy can be beneficial enough to administer to study participants in light of the many side effects.
Regardless of what the future may hold, if you are currently on testosterone replacement therapy, you want to be careful and pay attention to known side effects related to the hormone. Some of these side effects include increased urge to urinate even if your bladder is not full, skin problems, an increase in breast size, dizziness, frequent change in moods, and sexual dysfunction.
In addition to these "normal" side effects, you should regularly see your doctor to screen conditions associated with the increased risk of strokes, heart disease, and blood clots. A blood clot in a vein can become dislodged and puncture a lung or other organs. This is a condition known as deep vein thrombosis (DVT).
Part of the reason we are seeing an increase in complications that has caused the FDA to issue a warning is the increase in the number of patients on testosterone replacement therapy. Under current regulations, doctors cannot prescribe therapy for men who merely have a low testosterone level (T-count). The patient must also suffer from a medical condition caused by low T. The problem is that many T-clinics and doctors will prescribe therapy to any patient who has seen one of the many commercials and asks for a prescription.

Call the Boston Jeffrey Glassman Injury Lawyers for a free and confidential appointment: (617) 777-7777.
Additional Resources:
Popular Testosterone Therapy Lacks Evidence, July 11, 2014, Live Science
More Blog Entries:
FDA Announces Testosterone Meds Must Carry Broader Warning, July 7, 2014, Boston Products Liability Lawyers Blog